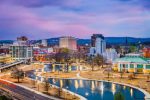 Wild and Scenic Film Festival
FRIDAY, JANUARY 11, 2019, 6 – 9PM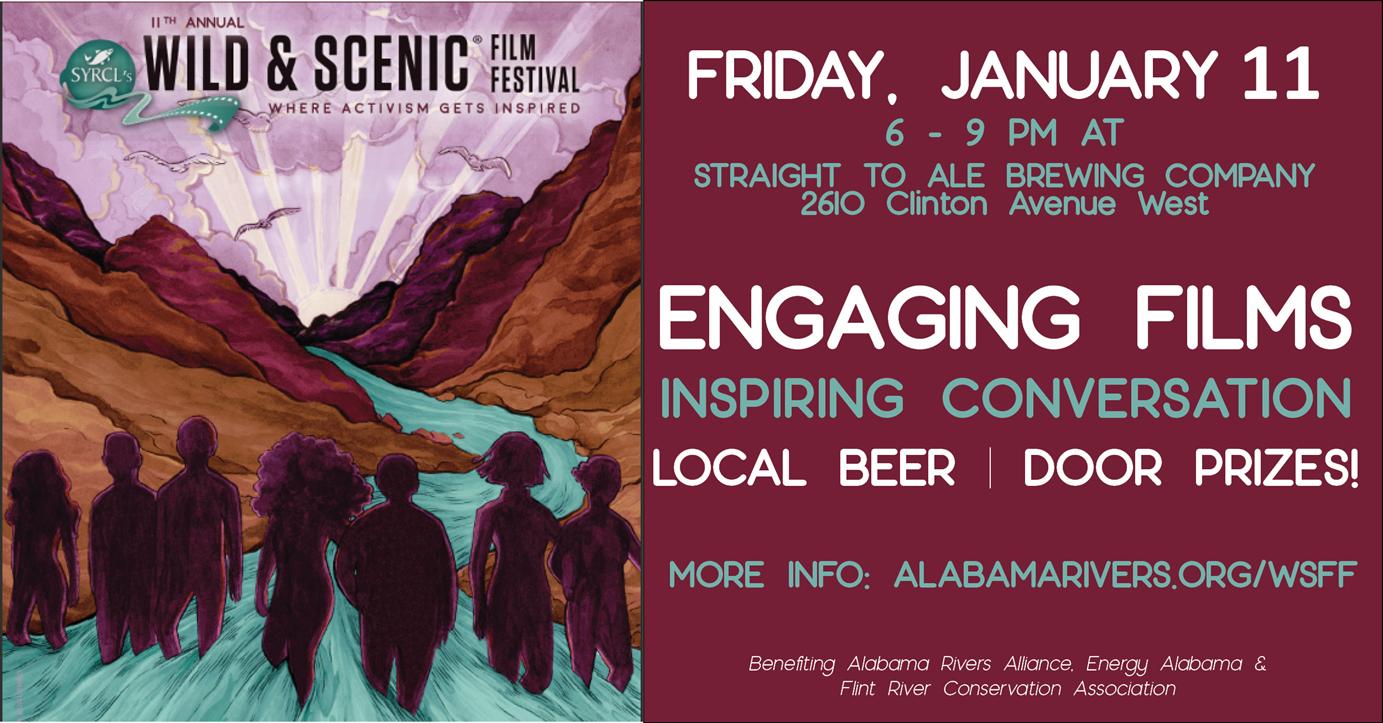 The Alabama Rivers Alliance, Energy Alabama and Flint River Conservation Association (FRCA) are once again excited to sponsor the 6th annual Wild & Scenic Film Festival in Huntsville, a night of short documentary films and conversation with the community. These award-winning films, combining beautiful cinematography and first-rate storytelling, inform, inspire and ignite solutions to restore the earth while creating a positive future for the next generation. The film festival also features the 2018 films from the Southern Exposure film fellowship program, highlighting Alabama experiences, places, and issues.
Winter Hike - Goldsmith Schiffman Wildlife Sanctuary
SATURDAY, JANUARY 12, 2019, 9 – 11:30AM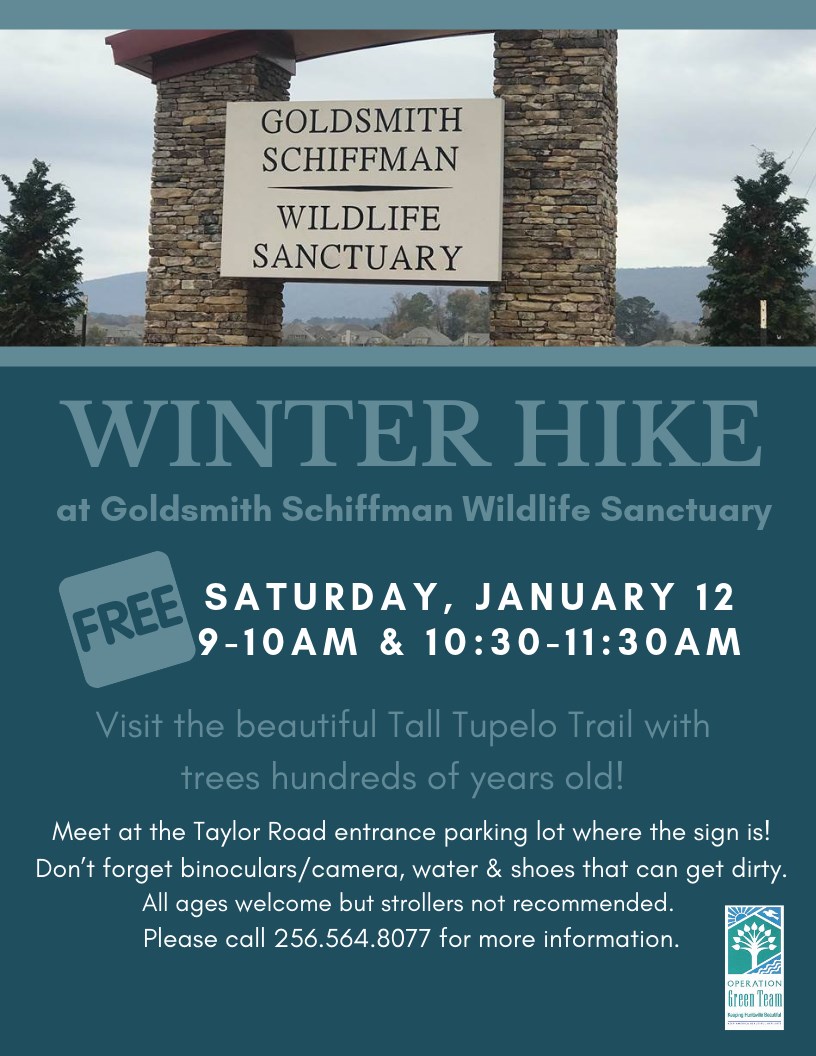 Hike Schedule: 9-10am 10:30-11:30am
Visit the beautiful Tall Tupelo Trail with trees hundreds of years old and you might see a tree that looks like it has a lion's face on it!
Meet at the Taylor Road entrance parking lot where the sign is! Don't forget binoculars/camera, water & shoes that can get dirty. All ages welcome but strollers not recommended. Please call 256.564.8077 for more information.
Mid-Winter Musicale
SUNDAY, 
JANUARY 13, 2019, 3 – 4PM
The public is invited to a Mid-Winter Musicale in the historic sanctuary of Huntsville First United Methodist Church. The event will include a variety of music from classical to contemporary. Performing will be Michael Bowman-violin and viola, Martha Buck-flute, Bob Larkin-violin and Ann Swanson-piano with special guest Terry Cornett-percussion. An encore performance will be on February 10 at 3:00 pm in the sanctuary of Hazel Green United Methodist Church.