Things to do This weekend December 1-3
Kris Kringle's Candlelight Christmas
What: Burritt on the Mountain invites everyone to our traditional holiday celebration, Kris Kringle's Candlelight Christmas, on December 2nd and 3rd from 5-9 p.m. The star-lit mountain will be mirrored by more than 600 candles, adding to the nostalgic feel of the holidays. Music will be heard throughout the mansion and the park, and cider, cookies, and tasty figgy pudding will keep us warm.
The kids will love to see Kris Kringle in the Burritt Mansion, and all are invited to get into the holiday spirit by stringing cranberries and popcorn, making paper punch ornaments, creating handmade cards and icing cookies. Please note, Kris Kringle will only be available from 5-8pm, as he has to get home early to tend to his reindeer!
Kick off your holiday season with one of our favorite holiday traditions at Burritt on the Mountain! Kris Kringle's Candlelight Christmas is sure to get you in the holiday spirit in a festive, unique setting. Take in the music and the views while celebrating the season with your community. Admission to this event is included in general admission, $8-$10 for non-members and $2 for members. This event is made possible in part by our incredible event sponsors Twickenham Wealth Advisors and Phil & Sharlene Coker.
When: Friday December 1 and Sat December 2, 2017 5:00PM-9:00PM
Where: Burritt on the Mountain: 3101 Burritt Drive, Huntsville, AL 35801
Cost: Members $2; Non Members $10 Adults, $8 children and students, $9 Seniors (60+) and Military, Children under 2 free.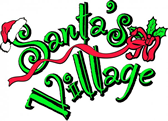 Santa's Village
What: All ages will delight in visiting the Claus' house, meeting Santa's reindeer, the North Pole elves, and Santa! Snow shows, craft projects, and musical entertainment all add to the fun at the Village Santa Calls Home! Come see Santa's Magic Garden! This magical garden will come to life right before your eyes. Christmas trees will talk and sing, while holiday lights magically keep up the beat.  There are lots to see and do in the magical village that Santa calls home! Santa's Magic Garden is sponsored by Jerry Damson
When: Every night from 5:00 – 9:00PM until Dec 23
Where: Alabama Constitution Village: 109 Gates Avenue Southeast, Huntsville, AL 35801
Cost: $5 per person

A Christmas Carol
What: Fantasy Playhouse Children's Theater Presents: A Christmas Carol
This Huntsville Holiday tradition is back with a fresh interpretation of the Dickens' classic! Audiences of all ages are invited to follow Ebenezer Scrooge on a ghostly musical journey through his past, present and future, as he receives the most important Christmas gift of all- redemption through the power of love.
When: December 1st and 8th at 7:30pm; December 2nd, 3rd, 9th, and 10th at 1:30pm and 5:00pm
Where: VBC Playhouse
Cost: Adults: $18; 17 & Under: $15