Blog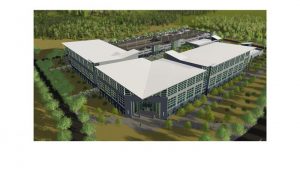 For the first time amid its build-up at Redstone Arsenal, the FBI said more than 4,000 jobs will be coming to Huntsville over the next eight to 10 years.
The only statement the FBI has made so far about increase job numbers in Huntsville came in November 2018 when it announced that 1,350 jobs would be relocating from the Washington area to Huntsville.
https://www.al.com/news/2019/08/fbi-says-more-than-4000-jobs-coming-to-huntsville.html
Business Insider on Friday released its list of The 50 Best Places to Live in America Right Now, and only one Alabama city made the list.
Huntsville came in at No. 11 on the list. Austin, Texas, came in at No. 1. Huntsville is between Raleigh and Durham, N.C., at No. 10 and Madison, Wisc., at No. 12.
"Huntsville is the fastest-growing city in Alabama, and residents are enjoying an emerging downtown shopping and dining scene even as the city maintains a low cost of living. If you can handle the heat and humidity, you might find yourself at home there."
Don't miss out on the Grand Opening for Altitude Trampoline Park Friday Aug 18 from 10AM to 11PM!
https://www.facebook.com/events/159956457887059